Unique Discovery
Irish Antique Mantels was established in October 2017 to facilitate the export to the USA & Canada of a huge haul of recently discovered genuine 120 – 220 year old Antique British & Irish Mantels. This generational discovery was made on the preparation for sale of a unique Antique business in Cork, Southern Ireland. Noble Antique Fireplace Gallery has been trading in Cork, Southern Ireland, since the early 1980's. Owned and run by an eclectic character, James O'Driscoll, it had acquired over 1200 Mantels, Surrounds and Fireplace Inserts, thanks to Jimmy's passion and obsession in collecting the finest architectural wall furniture (mantels etc) at every opportunity over a 35 year period. Due to advancing years and declining health, Jimmy had called in a friend to advise on the sale or restructuring of the business. With his family choosing to pursue other successful careers, the sheer scale of the future potential of the business was too much for Jimmy to deal with.
---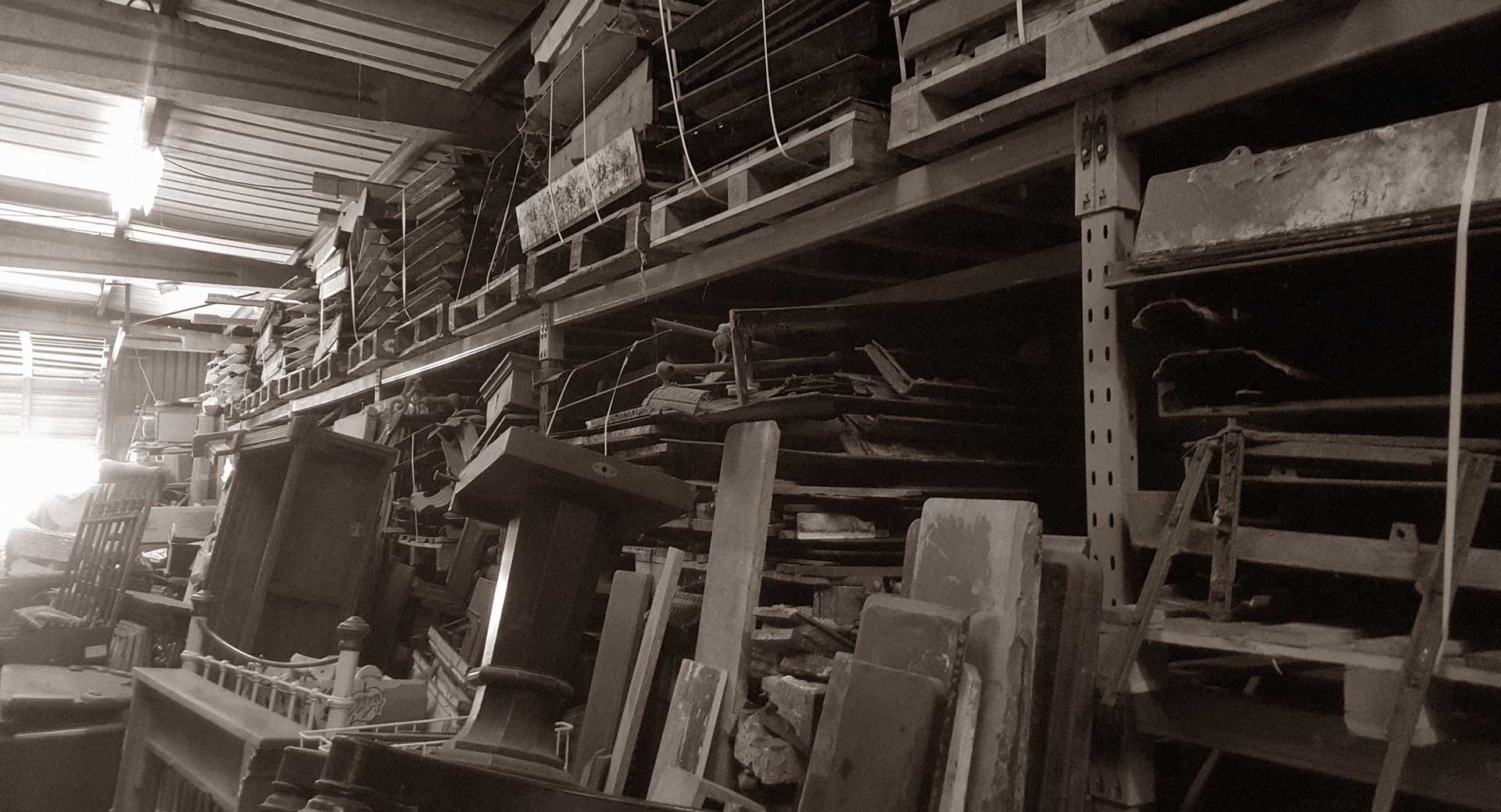 Read About James O'Driscoll & Noble Antique Fireplace Gallery
Going Back 300 Years!
What was uncovered was astounding – a Pyramid-Opening event in the world of Mantels. Rows and rows of palletised and carefully stored Mantels, of all shapes, sizes, going back up to 300 years, squeezed into a double warehouse, covered in cobwebs and not touched by hands in decades. On rearranging just the 1st warehouse, immediate historical discoveries were made once access to the racking was re-established. Over 80% of the stored items were amongst the finest examples of Georgian and mainly Victorian Cast Iron Mantels, Surrounds, Grates and inserts. A significant number of wonderful William IV Registered grates were also uncovered, together with bespoke Carrara Marble and Iranian Stone Super Mantels. A huge haul of Cork Slate fireplaces were "found" behind a particularly dusty cobwebbed pallet of inserts. There were also a few Georgian & earlier Wooden Mantels with high regional provenance uncovered. Over 100 Antique fenders have so far been unearthed.
Today…
Irish Antique Mantels has now contracted Jimmy & his master craftsmen to refurbish an initial batch of these wonderfully historical pieces of Anglo-Hibernian heritage, in preparation for sale to Architectural Salvage businesses and customers across North America. After an initial hand sanding to remove surface rust, paint & dust, a whole range of beautiful period workmanship & design is being revealed. The integrity of the units was in mint condition beneath their dusty covering. The initial reconditioned Antiques are now being uploaded to our gallery.